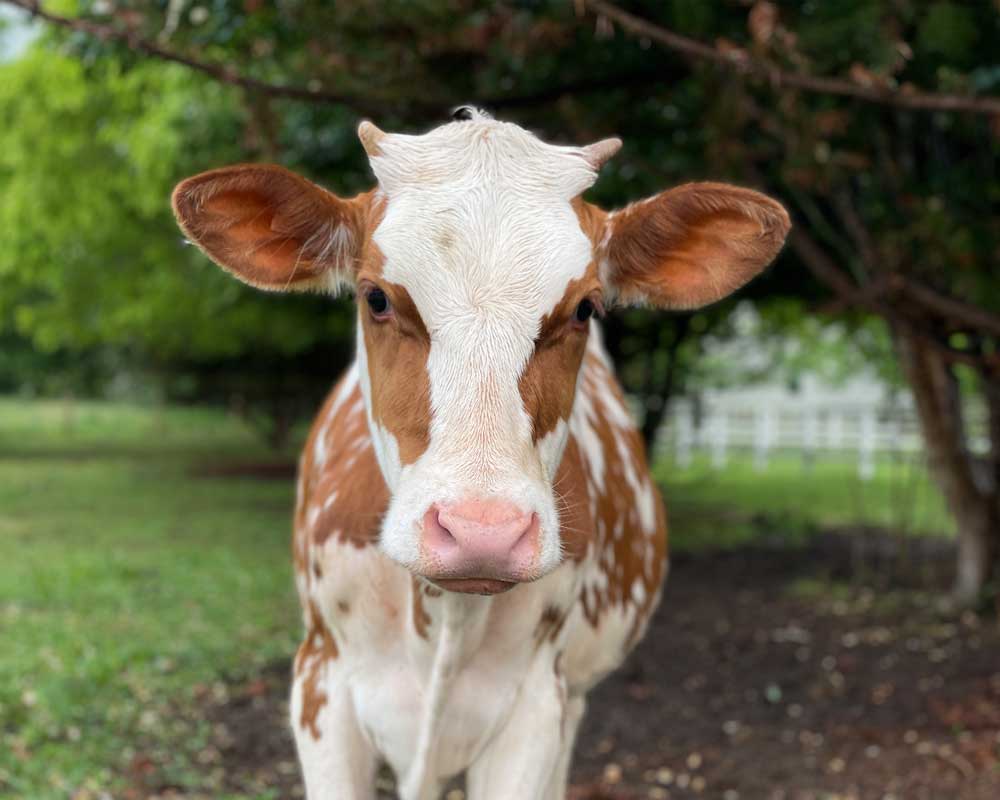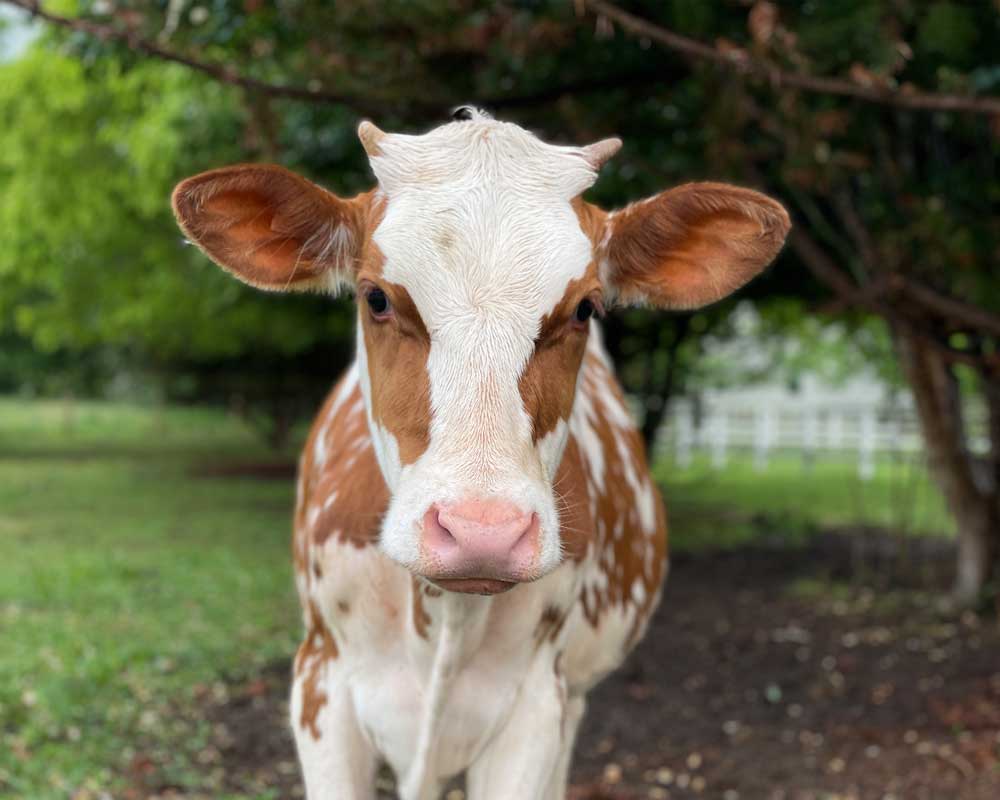 Buttercup's story
Buttercup was rescued from a dairy farm that was closing in York, PA on July 6, 2021. She was 1 of 4 calves who was left behind at the farm, and sadly, her mother was already sold and sent to slaughter. We knew that if we did not take her in, she would meet the same horrible fate that her mother did, so we offered her a safe landing at Uncle Neil's Home. Upon liberation from the dairy farm, she was taken straight to the hospital where she was diagnosed with pneumonia, Cryptosporidium, and a fever. She remained in the hospital and received medical care for a few days, and then was released to us, only for her illness to worsen when she got home, until we ultimately took her back to the hospital where she remained for 3 more weeks. She fought hard to get better in the hospital, and on July 31, 2021, we were finally able to pick her up and bring her home, this time, for good!
Since Buttercup was still positive for Cryptosporidium, a highly contagious parasite that she
contracted at the dairy farm, she had to remain in quarantine for a few weeks at home as she continued to heal, and to prevent the spread of the parasite to the rest of the herd. We turned our big run-in shed into a little paradise for her! She quickly healed and began to show us her silly, loving personality.
Buttercup is such an adorable, silly and independent little calf. She is our brave little fighter who fought so hard to come home and live the life that she always deserved. One of our other cows, Luna, is very motherly and nurturing, and we can't wait for Luna to meet Buttercup and take her under her wing. Although nothing will replace Buttercup's real mother, we hope that her new family will help mend her heart and fill her new life with love and happiness.