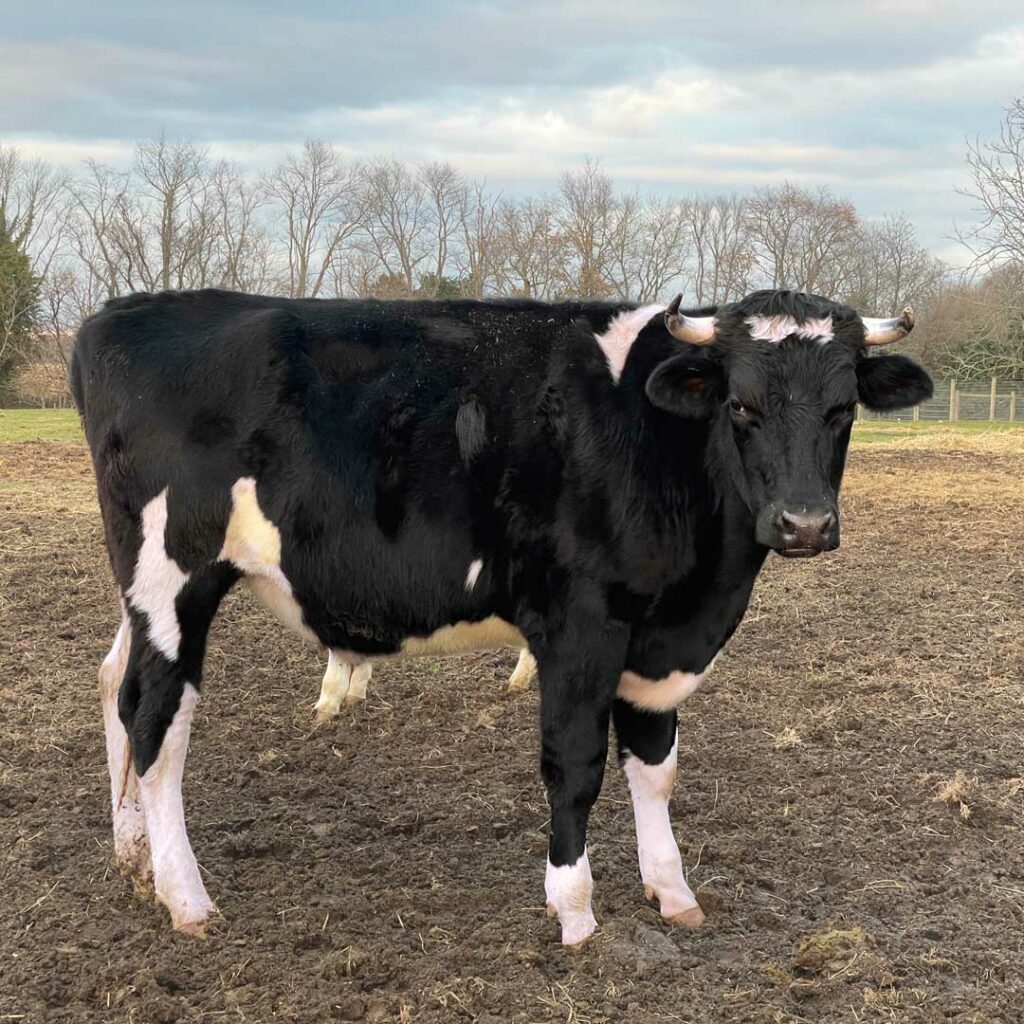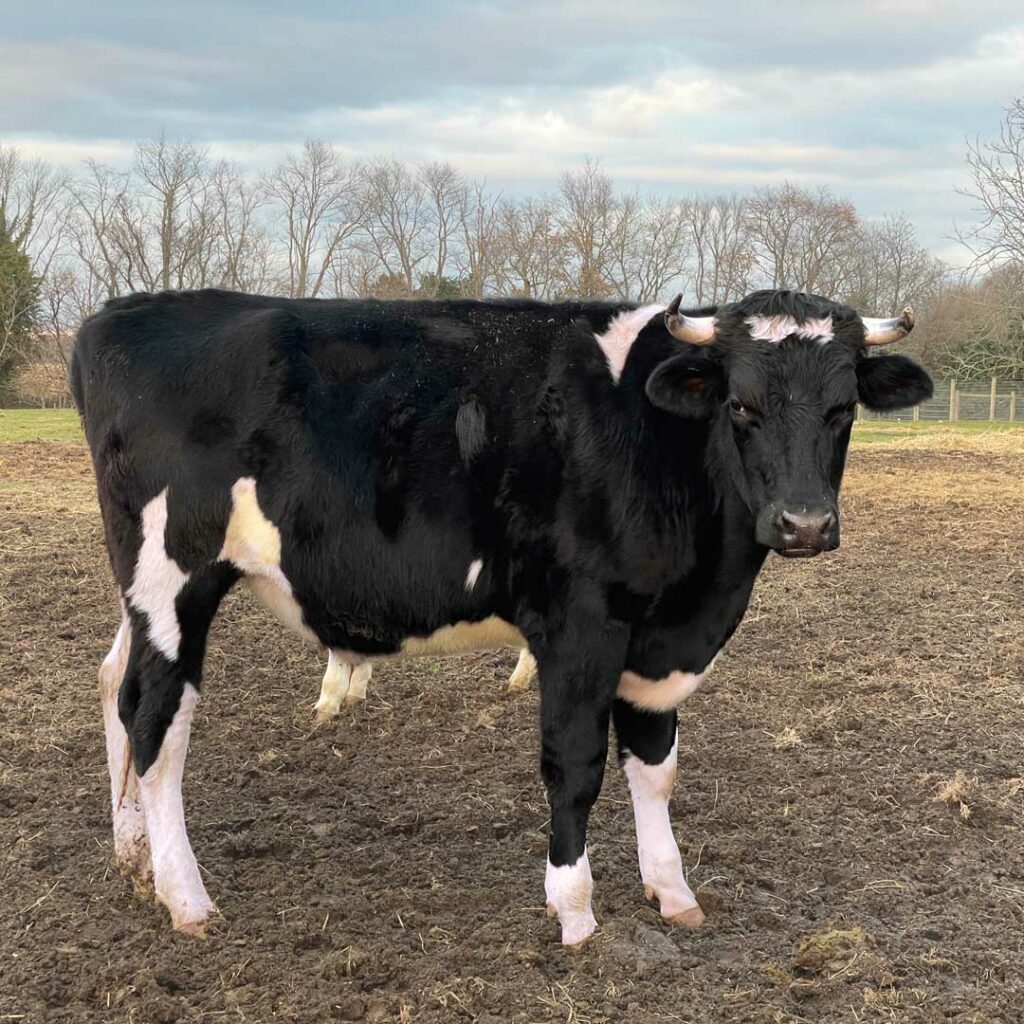 Sylvester's story
Sylvester was born a bull calf on a dairy farm in New Jersey in December of 2020. Because he was born male, he faced imminent death and was viewed as a waste product as all males are viewed in the dairy industry because they do not produce milk for human consumption. We were sent a photo of tiny Sylvester living inside a veal crate with a cord around his neck, and we knew we had to step in and give him a life full of love that he deserved. We arranged for transport to bring him to Uncle Neil's Home with another little boy in need, Pepe, who is likely Sylvester's half-brother. Sylvester arrived on December 5, 2020 when he was only one week old.
During his first few weeks of life, he was very shy and scared of us due to the trauma that he experienced at the dairy farm. Each morning and evening after his bottle, we let him out into the pasture to stretch his legs, feel the grass, and hop around with Pepe.They had both overcome abuse as babies and were now discovering and navigating a new life together, which built a special, unbreakable bond between them. As he got older he became more confident and his personality blossomed. Sylvester's favorite snacks are bananas and carrots, and he loves being brushed and groomed, too! When he sees us with a comb in our hands, he runs over and sniffs the comb to let us know that it is his turn for spa day!
Also in December of 2020, two cows, Violet and Luna, joined our herd after being rescued from a dairy farm. Luna is 3 years old and has adopted Sylvester as one of her own. She has been his surrogate mother. Sylvester never had the chance to know his own mother as they were separated at birth, so the fact that he has Luna now is so heart-warming, overwhelming, and special. He spends his days running around the pasture with Pepe and Violet. The three of them are the best of friends. They graze together, take naps in the sun together, and play together every day- with Luna, their new mother, right by their sides.